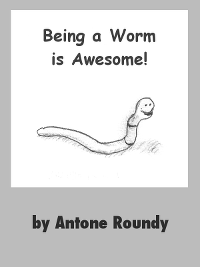 I've been thinking for a while that I'd like to make a family activity of creating kids books. So the other night, after the kids had gone to bed, I grabbed a piece of paper and started drawing. The result was Being a Worm is Awesome! (click to download it for free).
It's formatted for Kindle, but you can read it on any computer or tablet, and many smart phones. In case you need some tips, I've typed up instructions for getting it onto your Kindle or other device.
If you'd like to be notified when we create new books, use the subscribe menu above to subscribe by email.
Please check it out, share this page, and leave a comment below to let me know what you think.
Enjoy!

Share Your Comments: