Read our books on your computer, tablet, etc.
The downloads on this page are formatted for Amazon Kindle, but using a free app from Amazon, you can read them on your computer, tablet, or smart phone. Click below to download your Kindle Reader App.
Kids Books
Being a Worm is Awesome!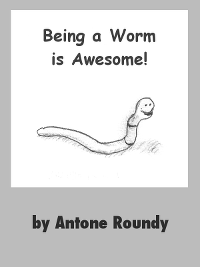 Have you ever wondered what life would be like if you were a worm? In my first-ever kids book, I share one possibility with you -- it would be awesome!
See what one worm likes to do during the day and night, and read about his favorite games and party activities.
Will you wish you were a worm? Maybe not. But you'll have fun reading about them.
Free Download | How to Install & Read It